Story of a singer from where
On the northern balconies of Canigó going down from Bélesta towards Ille-sur-Têt, an unusual detail catches the eye. An arrow pointing to the sky stands out from the horizon. To approach it, there is no path, no indication… just this little sign on the side of the road: "La Sybille".
A little further on, a castle-like residence stands out: The Château de la Sybille. The link between these two curiosities? Diva Renee Vidal.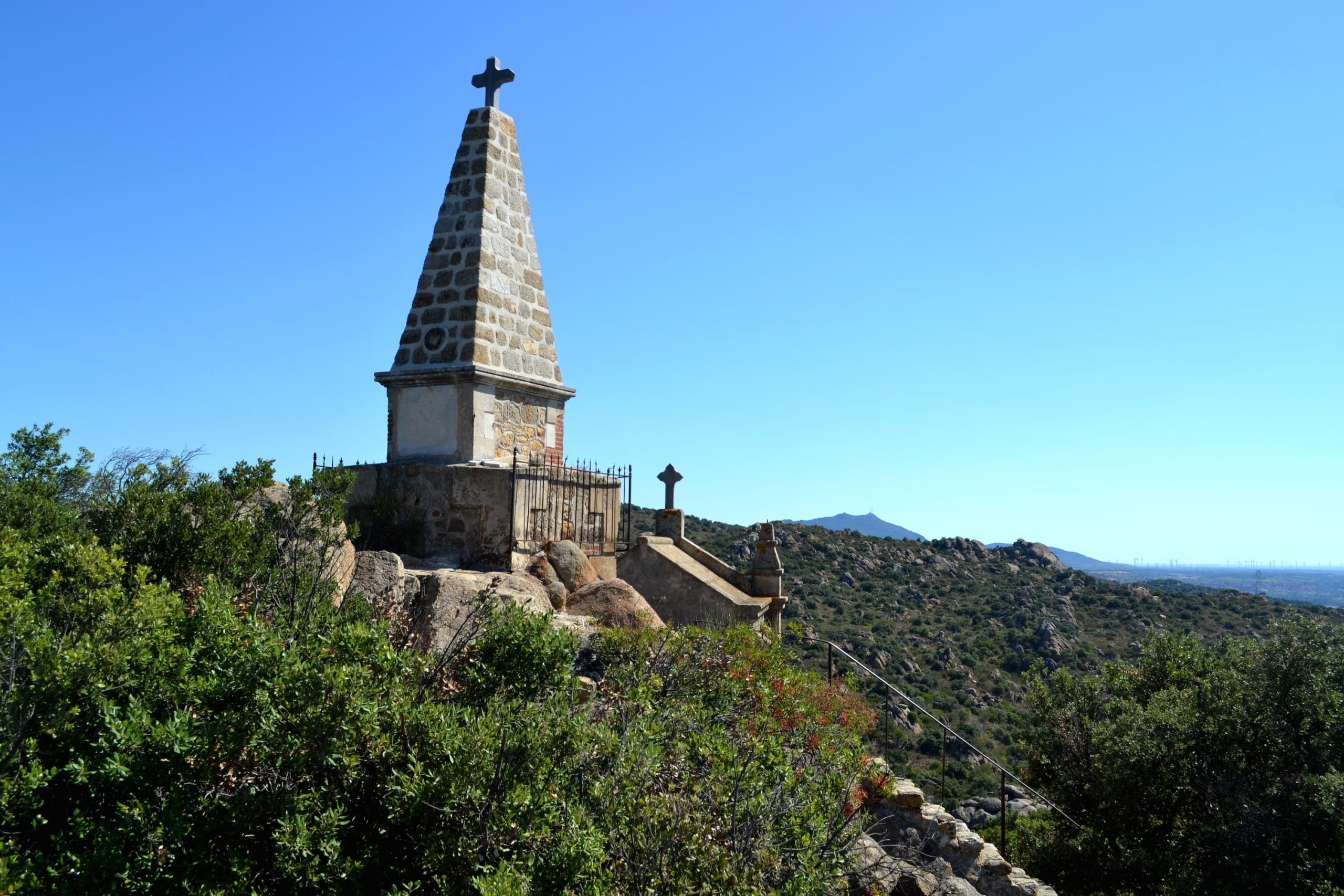 Renee Vidal
From his real name Zelia, Rose, Claudine Vidal, Renée Vidal was a singer from Bélesta born in 1861 known between the end of the XNUMXth century and the beginning of the XNUMXth century for his role in great classical opera pieces. A remarkable contralto voice, she traveled from Russia to Portugal via Italy and received the favors of Parisian high society without ever forgetting her roots. An example of her generosity and her attachment to her origins, she graciously represented herself to families affected by cholera in Ille sur Têt in 1884 and then on several occasions to individuals in the region.
Sybille Castle
At the request of Renée Vidal, the Sybille castle was built in 1889 and has 2 large rooms – one per floor – for receptions and concerts given by the diva. In the middle of a park sumptuously laid out between 1890 and 1891, this paradise overlooking the Orgues d'Ille site was a haven of peace where celebrities, politicians and artists were received. It is in this castle that Renée Vidal died early on September 26, 1911 at the age of 50.
Today the castle is private property that it is unfortunately not possible to visit.
The tomb of the Sybille
So, what does this famous arrow stretching towards the heavens that overlooks the road represent?
It is actually the posthumous residence of his father, Narcissus Vidal who was a fervent republican opposed to the coup d'etat of Louis-Napoleon in 1851. Pursued, he hid in the middle of the granite chaos which overlooks the Têt and was unfortunately found and tried. Therefore, the mausoleum in which he rests was built by his daughter in 1893 at the very location of the hiding place where he had taken refuge.
Also, a second vault attached to the first will be reserved for Renée Vidal as well as for her husband, her mother and her sister. The latter will be the member of the family whose death sounded the hour of the final closing of the burial.
From this funerary structure, it is possible to take in the plain of Roussillon, the Canigó massif with the Orgues d'Ille in the foreground. The panorama is breathtaking! If you continue your adventure to the orientation table, you will overlook the official organ website and the famous Sybille Organs.
Sources:
John Rifa. 2011 "Renée Vidal (1861-1911) The singer with a tragic destiny", Notebook of Friends of the Old Ille, N°195, p. 19
https://www.lindependant.fr/2012/01/13/la-sybille-comme-un-decor-d-opera,105512.php