Add to favorites
the meeting at the top of Canigó
La Trobada is one of the major event on the Canigó destination. It is an integral part of the festivities of the Flama del Canigó and the Focs de Sant Joan. It always takes place the weekend before June 23. Each Catalan village sends a delegation to lay a bundle of wood at the top of Canigó. It will be placed at the foot of the cross for the burning of the peak the following week.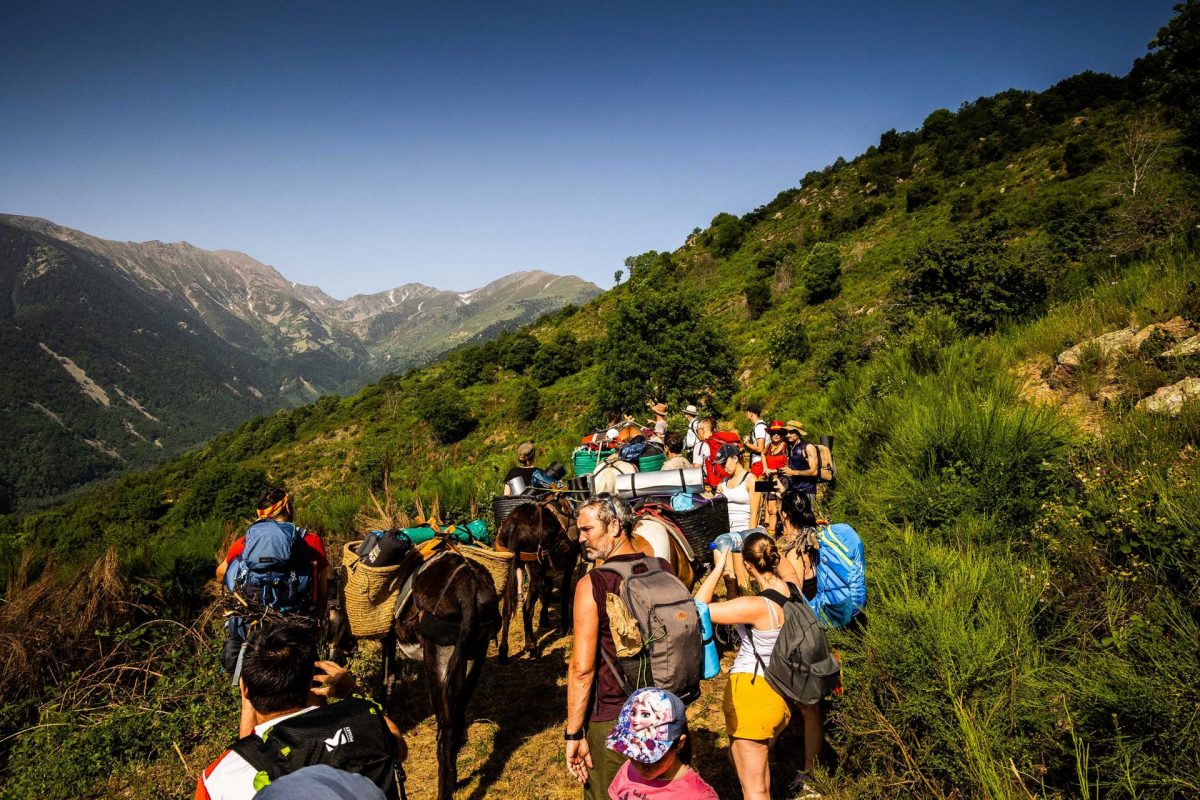 La trobada takes place over two days with a vigil at the Cortalets refuge.
Several departures are made from Fillols, from Valmanya, … on foot accompanied by donkeys or pack mules carrying belongings and fagots. The small troops advance at their own pace on the paths of the sacred mountain.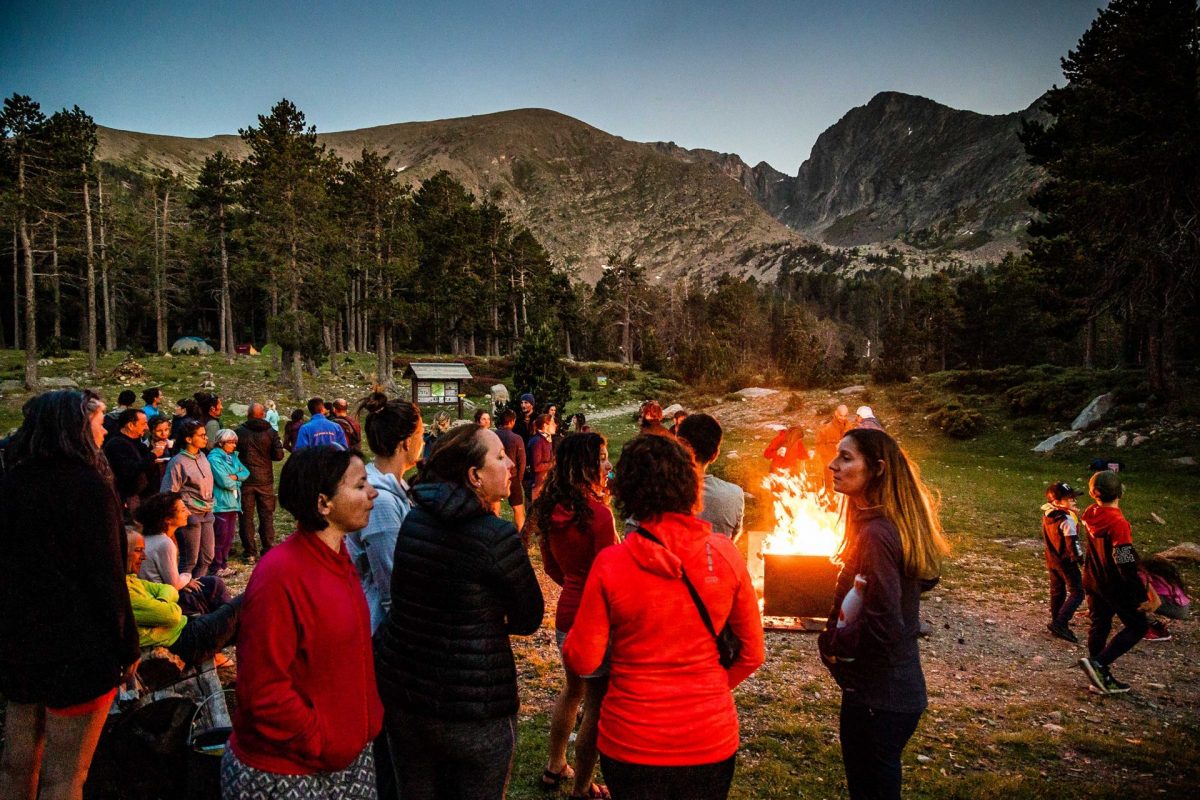 The caravans meet in front of the refuge. We then hasten to set up camp before nightfall. A meal prepared by cortalets is served to the congregation and the vigil is lit. Fields will follow in unison in Catalan accompanied by the guitar. Meanwhile, we are busy preparing the cream. A rum-based drink that originated in trade with Cuba in the 19th century. The rum is mixed with sugar, cinnamon, lemon zest and roasted coffee beans, and heated in a large pot over the fire.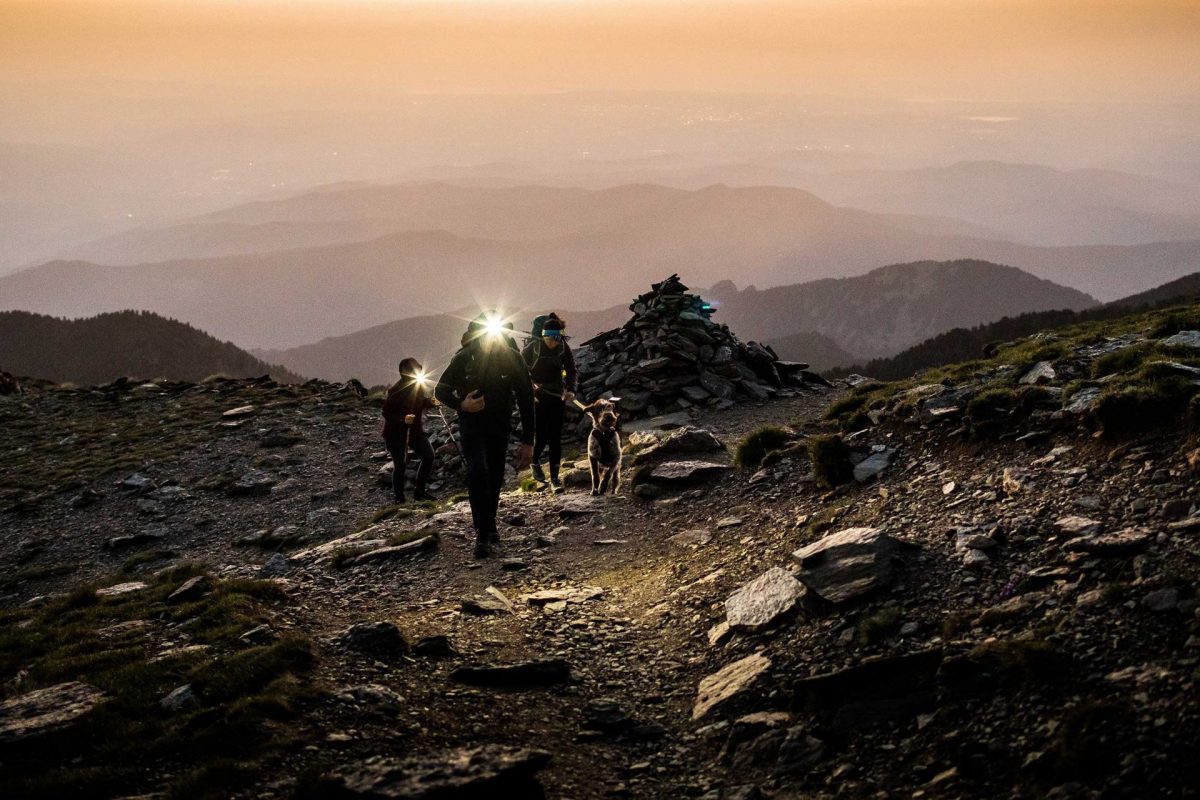 In the early morning, the delegations climb the bundles to the top. Some are accompanied by messages of peace, wishes, poems...
These little pieces of wood will be used to light the fire for the regeneration of the Flama del Canigó the following week. But other essential and highly symbolic ingredients will be used for this ritual.